Silke Ziehl M.Sc. is the founder and director of the Entelia Institute for Creative Bodywork. She is an experienced bodyworker and body psychotherapist, an Acupuncturist, Hawaiian Huna bodyworker and a trainer and supervisor in Postural Integration, Energetic Integration and Pulsing. She has been running bodywork groups and professional trainings in England, Germany and Greece for over 20 years. She brings a light touch to deep work, assisting primary processes through attention and non-interference. She has been a member of the Open Centre in London since 1982, is a member of EABP (European Association of Body Psychotherapy) and is current Vice President of the International Council of PsychoCorporal Integration.

Visiting Group Leaders:

Niall O'Siochain is a certified trainer in Postural Integration. Since 1978 he has trained extensively in different methods of humanistic psychology and holistic bodywork and has completed further advanced trainers' trainings in Postural Integration and in Energetic Integration with Jack Painter. For over 20 years he was in an executive management position in industry and ran a private bodywork practice in Munich for several years. Central themes of his approach are furthering self-healing, spiritual growth and the realisation of the true self.

Bernhard Tabur Schlage, ...Grew up as the fourth generation of a family with traditional healer values ... Has been in private PI-practise since 1983
... Has given adult educational courses in most European countries
... Participated in the European peace-movement, now part of the human-potential-movement
...After learning from indigenous shamans he has integrated shamanic healing techniques into his work
... He is a PI trainer and Communications Officer of the ICPIT (the International PI trainers association)... His focus is now on training and qualifying younger colleagues to work professionally in the growing field of psychosomatics and body-psychotherapy.
(link www.bernhardschlage.de)

Jack Painter Ph.D, was Director of the International Center for Release and Integration® (ICRI) in Mill Valley, USA. Formerly a Professor at the University of Miami, he developed Postural Integration, a method of process-oriented bodywork, in the early seventies. He run trainings worldwide in Energetic Integration, Postural Integration and in Pelvic-Heart Integration. He was author of several professional books, president of the Southern European University of Integrative Learning, and a member of several other international centres and institutes. He was a father of 3 children. He died on June 28th 2010 in Mill Valley, California. at the age of 76. Obituary.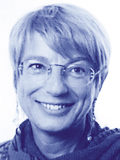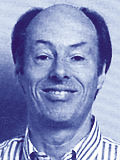 From the top:
Silke Ziehl
Niall O'Siochain
Bernhard Tabur Schlage
Jack Painter